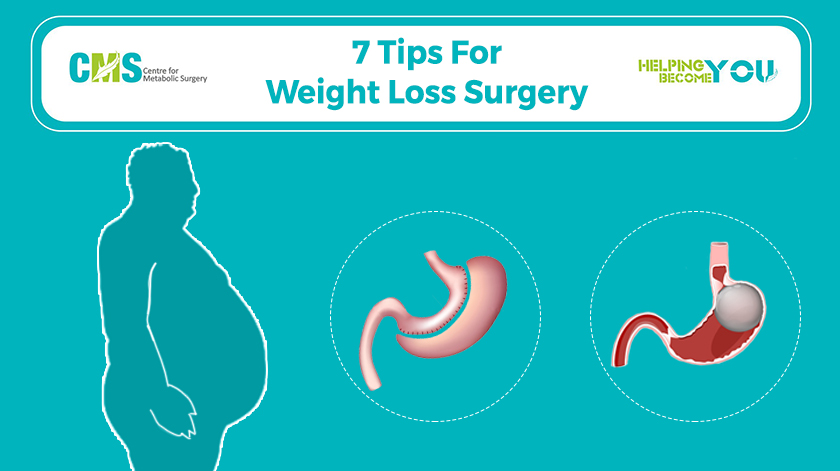 Persons considering bariatric surgery get confused with social media information overload. Let me help you simplify decision making in 7 simple steps.
Please ask yourself / bariatric team these questions –
Do you need surgery? – If you are overweight and weight keeps coming back after diet and exercise, then an interventional procedure either Gastric Balloon,

Endoscopic

sleeve or

laparoscopic

surgery will not only help you lose but maintain weight loss for long.
Are you eligible for

bariatric

/

metabolic

surgery? – If you are overweight by 20-25 kgs (

BMI

above 30) or even if you are only 10-15 kgs (BMI>27.5) overweight and have uncontrolled diabetes, you qualify to undergo keyhole weight loss/diabetes surgery. If you are below 30

BMI

you may consider Gastric balloon.
Are you fit to undergo surgery? – Most patients are medically fit or can be prepared for surgery by the

bariatric

team. Diabetes, breathlessness, blood pressure,

sleep apnoea

or other diseases are present in most

bariatric

patients and cannot be a reason to deny surgery. Even patients who have undergone heart surgery or heart stent are routinely operated.
Suitable procedure for you? – Commonly done

bariatric

procedures (

sleeve gastrectomy

/bypass) usually have similar weight loss. For patients with acidity/reflux or severe diabetes,

gastric bypass

is preferable. Please discuss with your

bariatric

surgeon & it is better to follow his advice regarding the choice of procedure. Gastric balloon can help you lose 10-15 kgs.
What will be the results? Are there any side effects? How much weight will I lose & will my blood sugars come under control? Most patients lose 70% – 100% extra weight within 1 year of surgery. Diabetes gets controlled & most diabetes medicines stop in a short span after

Bariatric surgery

. Nowadays, keyhole (lap) weight loss surgery is considered as safe as a gall bladder or hernia surgery.
What is the lifestyle changes required after Obesity surgery? You can eat nutrition rich foods – high protein foods on regular basis. High calorie foods like fats, sugars and alcohol should be restricted.
Which hospital & surgeon should be operating on me?

Bariatric surgery

should be done in hospitals with facilities to manage

Bariatric

patients with good OT, ICU & staff. You can choose a experienced surgeon with a team to manage post surgery, whom you are comfortable with. To assess a surgeon's capability please do not hesitate to ask whether he/she performs all types of surgeries (

Gastric bypass

,

Sleeve Gastrectomy

, Mini-

gastric bypass

etc), number of years in

bariatric

practice, number of surgeries done yearly and whether the hospital is an accredited Center of

Bariatric

Excellence.
Bariatric surgery is a boon for most patients and these 7 questions can help you with safe & healthy outcome.