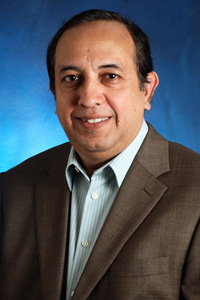 With India having 64.5 million patients of diabetes, a number expected to grow in the coming years, bariatric surgery market is estimated at Rs 200 crore. "China, India and USA are the top three countries with a high number of diabetic population. The numbers climbed from 11.9 million in 1980 to 64.5 million in India in 2014.
"The prevalence of diabetes has more than doubled for men and increased by 80 per cent among women in India. At 64.5 million diabetics, and each surgery likely to cost upwards of Rs 2 lakh, bariatric surgery is estimated at Rs 200 crore market," Wockhardt Hospitals Director, Center of Bariatric & Metabolic Surgery, Ramen Goel said here on the World Diabetes Day today.
Obesity is reaching epidemic proportions among Indias middle-class children and adolescents primarily because of processed food, physical inactivity, unhealthy lifestyle and demographic transitions, experts say. Sangita Reddy, JMD, Apollo Hospitals Group, said, "Indias epidemic of chronic diseases has already passed its early stages; the demographic and epidemiological transitions that are in progress have important implications for individuals, families, communities, and the nation as a whole."
WHO has estimated that at least 80 per cent of deaths caused by diabetes occur in low and middle income countries. "The current situation only accentuates the importance and need for us as a responsible healthcare organisation to make sure that we make the maximum difference to the lives of people. We are creating awareness about the disease and the importance of early diagnosis of diabetes," P D Hinduja Hospital CEO Gautam Khanna said.
Article Source: indiatoday.intoday.in