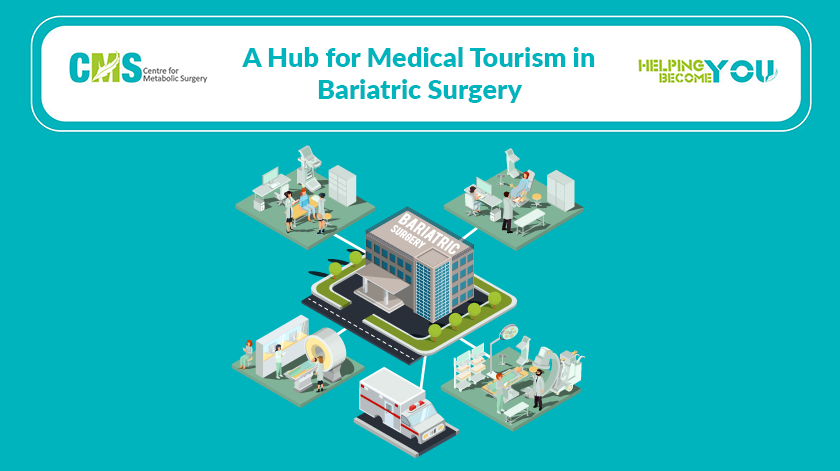 Millions of men and women are grappling with obesity, which is a global epidemic now. Even after following strict diets and doing regular exercises, most people complain of not losing excess pounds.
For these reasons, many prefer to undergo bariatric or weight loss surgery for long term weight loss. Despite knowing the benefits, most avoid a bariatric surgery due to prohibitive cost in UK, USA, Canada, and several other European nations1. The long waiting period of 6 months to 2 years, for a bariatric surgery, in most of these countries is also a major deterrent.
In India, the cost of bariatric surgery is a fraction of what it costs to get the surgery done in western world. It's the third most obese country with one in every fifth Indian diagnosed with obesity. India is carrying out more than 100 weight loss surgeries a day with Mumbai, being one of the preferred locations for patients seeking such treatment. Thanks to the medical tourism, India has become a popular destination for weight loss surgery. The availability of experienced surgeons, advanced equipment, competitive prices and world-class hospital facilities gives India an edge over other countries. However, the cost of weight loss surgery in India differs with the surgery type, surgeon experience, quality of hospital, as well as the city chosen to get the surgery done2,3,4.
There are four types of surgeries – Sleeve Gastrectomy, Gastric Bypass, Mini Gastric Bypass, and Gastric Band. Based on the patient's weight, health condition and their preference, individuals are advised for a specific type of surgery.
In India the bariatric surgery prices are almost 20%-25% of the same surgery in USA. The average cost of Sleeve Gastrectomy is around $ 25,000 in USA whereas in India, the same costs around $ 6000. Also, few bariatric surgeons are also accredited as 'Center of Excellence' by international rating agencies assuring quality care at par with the best in the world.
Because of the several advantages the country offers, India is considered one of the best destination for people planning to have safe, economical and early weight loss surgery3.